It is hard not to disconnect or hide your frustration when your co-worker lands the promotion you've been working towards — especially when you receive rave performance reviews and have gone above and beyond for years.
As if that isn't hard enough, what happens when the team notices and all of a sudden you are the center of gossip?
Our listener featured in this episode of That's a Good Question is managing emotions of defeat and disappointment, along with feeling unsupported as the team outcast. Through active problem solving, practical advice and shared experiences, we will offer communication and advocacy strategies to help our listener repair workplace relationships and better navigate the complexities of team dynamics and a toxic culture.
---
Guest Expert: Roxanne Bisby Davis
Roxanne Bisby Davis is an executive, researcher, and storyteller at Cisco. She has spent her career connecting data to the actions and decisions that impact people. Roxanne is currently the head of People Research and Intelligence, the data and research engine behind all the people stuff at Cisco. This organization aims to reveal the answers to some of the most challenging questions about work. How can we measure the experience at work reliably? Of the things that we can measure, which matter most? And how can we take what matters most and embed it into our people practices and systems?
Celeste Headlee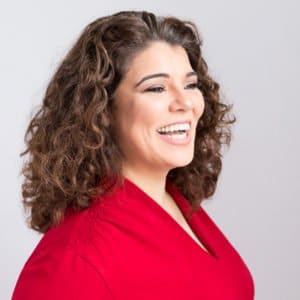 Celeste Headlee is a communication and human nature expert, and an award-winning journalist. She is a professional speaker, and also the author of Speaking of Race: Why Everybody Needs to Talk About Racism—and How to Do It, Do Nothing, Heard Mentality, and We Need to Talk. In her twenty-year career in public radio, she has been the executive producer of On Second Thought at Georgia Public Radio, and anchored programs including Tell Me More, Talk of the Nation, All Things Considered, and Weekend Edition. She also served as cohost of the national morning news show The Takeaway from PRI and WNYC, and anchored presidential coverage in 2012 for PBS World Channel. Headlee's TEDx talk sharing ten ways to have a better conversation has over twenty million total views to date. @CelesteHeadlee
---
Additional Resources:
More from Women Amplified
Get your ticket for an in-person or virtual event this fall. Registration is now open for the PA, TX, and MA Conferences for Women. Featuring both a virtual AND a hybrid in-person/virtual ticket option, you're in for a treat as we put together speaker lineups you won't find anywhere else. Early bird pricing ends in early July.
---
Photo credit: iStock/Prostock-Studio
Episode Transcript
Linda:
Sure. So I had been working really hard at work. I had been doing above and beyond involvement leadership opportunities for several years, had been getting great reviews at the end of the year. We had what I call a magic wand promotion where the normal interview process was not followed. Somebody in my group just received a promotion. And I had a really hard time dealing with that, and not having the chance, I guess, at that promotion. And it was very visible after my disappointment. I had a tough time hiding that from my coworkers. And so it's kind of continued and folks, it changed the dynamics, I guess, within the group is what I would say as a result of me just having such a difficult time. I felt uncomfortable when we were in the group just by the disappointment of it not following the process.
Celeste Headlee:
So when you say it became difficult to not show your disappointment, what do you mean? Did you speak to supervisors? Did you talk to your coworkers about it? How did everyone find out that you felt it was unfair?
Linda:
One of my coworkers actually quoted saying, "Hey, it was very invisible and you made it very well known that you were not happy." I'm probably fairly black and white, try to be very truthful, honest. I literally was kind of like screaming on the inside. So when we would get together at staff meetings, I was so disappointed. I was so disappointed that the hard work, all the good year end reviews, the extra leadership training that I had done had not landed me at the next position that we had often talked about. So I was very quiet. I was quiet around the person, the relationship obviously with the person who got it drastically changed.
Linda:
And even had emailed and said like, "Hey, did I do something wrong?" And I was completely honest. I wrote back and I said, "You didn't do anything wrong. I'm just having a really hard time dealing with this." But I just was so disappointed. And my coworkers weren't as disappointed. I think they were disappointed for a few days and then were like, "Okay, we didn't get it, move on." And I really had a hard time just moving on after that.
Celeste Headlee:
How long have you been with this company?
Linda:
10 years.
Celeste Headlee:
Wow. Okay. And the promotion that you're looking for, is it going to move you into management or what kind of promotion is it?
Linda:
Yeah, it would be just moving a level up in the group that I'm in.
Celeste Headlee:
Okay. And it comes, I assume, with a bump in pay.
Linda:
A bump in pay, better year end bonuses. Yes. And the potential to actually supervise some individuals also.
Celeste Headlee:
And it sounds like you made it very clear before this, and even had discussions with your leadership that you wanted this promotion and that you were doing things specifically in order to earn it.
Linda:
That's correct. Yeah. I had done a lot of soul searching as to what I wanted my career path to look like, and I absolutely love what I am doing and wanted to just be one of those folks that became the expert in that area, that pillar of knowledge that you would go to. And so I had really determined my path was in this group of what I'm doing.
Celeste Headlee:
Now did you ask your supervisor why you did not get it?
Linda:
I did. I asked what had made the other candidate, why they had chosen the other candidate, what my deficiencies were, what were the items that I was lacking, that the other person lacked. And I can definitely self-identify some of those, and the response really came back that the person's job description matched the new job description. And so I wasn't really given any solid reasons of, "Hey, you need to work on X, Y, Z." So I think that kind of led to my frustration also because there wasn't really any feedback of why I missed. It was just life is unfair. And I know that life is unfair, but it was still very hard and it literally took me months.
Linda:
And I think after about like a five month period, I actually went out and ended up speaking to a professional to just say, like, I was having such a hard time dealing with that disappointment. And feeling like I had put in 120% effort for years into this moving on up in the company. I had even reached out to our human resources group and shared my experience and said I struggled right where I made the company, and my job was one of my top priorities after. It was just a challenge. And so I really struggled after that to continue to devote as much time or energy or have the desire, enjoy it, I guess. Like that the enjoyment of what I was doing was tainted for quite a while.
Celeste Headlee:
So what do you need at this point? Is your question how to earn this promotion going forward, or is your question how to remain at that company and get past these feelings of resentment or unjust treatment?
Linda:
I feel like when this promotion took place a few years ago, I was one in the group. Had a good relationship, we all worked really well. As a result of this. And as a result of the way that I handled this, I definitely feel like I've become an outcast. There's even been in messages that have been sent around that I was copied on by mistake. And so it's made it very uncomfortable at this point of being, I think they don't understand why I was so hurt and their vision of it is I was just miserable. They've just kind of casted me off a bit. And I don't know if that's the right word, but it's just definitely changed the team aspect for me where I feel like I'm on the outside circle at this point.
Celeste Headlee:
So one more question for you before we bring in our expert, and it sounds like Roxanne Bisby Davis is exactly the right person to talk to. But the email that you're talking about that you weren't supposed to be copied on, but you saw, another position, another promotion was opened up and someone commented that they thought you were going to be a pain in the butt.
Linda:
That's correct.
Celeste Headlee:
Do you think any of this criticism is gendered against you?
Linda:
I do not think that it is a gendered comment. No, I don't think it is from a gender place.
Celeste Headlee:
Okay. Well, let's bring Roxanne into this. So Roxanne, Linda's in a weird situation right now, or a tough situation, I should say, trying to heal other people's irritation with her because she complained about what she thought was unjust treatment. Where could she start?
Roxanne Bisby Davis:
Can I ask a couple clarifying questions?
Celeste Headlee:
Absolutely.
Roxanne Bisby Davis:
Linda, are all the same team members, do you have the same team leader? Because you said this promotion was a few years ago. Is it still the same team leader? Is it still the same team members?
Linda:
It is, 100%.
Roxanne Bisby Davis:
Okay. Which is unique because especially in today's environment, there is a lot of movement that's occurring within an organization. People moving in and out of roles and in and out of companies. And so to have that sameness is interesting to me just from the perspective of why people are staying and what's unique about the culture of the team to be able to remain in that space. Your situation I've seen so many times in my experience, I've read about it a lot of times and being able how to support people as they are trying to work within their space.
Roxanne Bisby Davis:
And I think what's really hard to do is that we feel like we know a lot about all the different individuals around us. And sadly it sounds like your leader really didn't handle the situation well because they should have provided a lot more clarity to you. There should have been a lot more conversation that allowed for you to understand and to be able to probe a little bit deeper as to why outside of just somebody had a job description that matched a role.
Linda:
Yeah. That's an interesting concept. We're a smaller team and I do feel like I know what everybody is working on, but I probably don't. So that's an interesting thought.
Roxanne Bisby Davis:
Yeah, I think this is one of the perspectives when we talk about what I as a researcher consider an idiosyncratic rater effect. We really only have the ability to rate what our experience is. And we don't have full knowledge of what's going on with others. And this is why I don't recommend to industries to have 360 feedback, for example, because you don't fully know what somebody else is responsible for. Only a manager really should know what employees are, doing, what their path is. You're not aware of what that other individual's conversations were and what path they had been on in working towards getting that promotion.
Roxanne Bisby Davis:
And so it's unfortunate that the situation with the way it was and that you didn't get the clarity you needed to see where you could advance in that space. I would love to understand why you've stayed if this is such an uncomfortable situation for you. And it sounds like you've really struggled playing to your strengths in this space and having, I mean, who wants to work in an environment that just feels icky? It's a wonderful job market out there. Why do you stay?
Linda:
So I've stayed because honestly the upper management of the company is absolutely amazing. So they are the type of leaders that I truly believe and are doing the best, are honest, are good folks to their core. So I enjoy working for that company. I also work in a compliance position and the company's goal is to be above compliance. It allows me a lot of latitude to be creative, to explore new methods of doing things, and so I've gotten a lot of satisfaction in doing that. It's also a really good mix for me personally, of being out with the workers and also being in upper level management meeting. So it's a very good mix. The job itself is exactly what I had gone to college for, exactly what I had envisioned.
Linda:
And so for that reason, that's why. I'm so happy with the work that I'm doing, the company. It's just the group dynamics have been very tough. I've taken it as an opportunity to kind of try to work on myself and what that pointed out. I do believe that there's always a lesson to be learned in anything that happens. And I probably needed to learn some lessons from this. And so I've kind of taken that as an opportunity. And part of it has probably been to readjust my work life balance. I think I was very tipped towards work. And so when I didn't get it, I was so hurt because I had put so much effort. I had sacrificed so much. And I think a lot of my other teammates had a better balance. So it was like, okay, wish we would've gotten it, but we didn't get it. But they didn't have everything invested in the work side of their life.
Linda:
They had a better balance. And I think I was off balance. So I think I've been trying to work that out a little bit better for myself and having better boundaries. So I think it's from a learning aspect. Now I am struggling a bit on just, and the email was a recent issue. And that was a little bit difficult to hear. It made for an interesting day in the office. And I was a little taken aback by the fact that none of my coworkers reached out to me to say sorry, apologize. That's a bad way to start the morning. I think nobody knew what to say, but nobody said anything either. So it has made me kind of wonder if this is the right spot or not, or if I need to go and expand, start looking for a job, because it is a good market out there for sure. It's just job just has a lot of the items that I like and the flexibility. And so it has a lot of pluses for me.
Roxanne Bisby Davis:
After the promotion occurred and you were working through in your space and that sort of visibility, did you ever have continued conversations about with your colleagues explaining your side and how you were struggling and just sort of that perspective coming in from that you had given so much and somewhat in humility apologize for having the reaction that you did?
Linda:
I have not.
Roxanne Bisby Davis:
So it sounds like, go ahead.
Celeste Headlee:
Sorry. I was just going to ask, does your workplace have a system in place for protesting or bringing up issues? Is there a system in which to do that? Because it sounds to me like this was just sort of like conversations on the side and there's no formal process for complaint.
Linda:
There was really no formal process for complaint. I had been fortunate enough at the time to be working with someone in HR who was at the top of the HR department. And I shared with her the experience that I had, and the response that came back to me, because I said typically jobs would be put out and then you'd have the interview process. And by passing that, I said I felt like it wasn't a very fair decision. And basically it kind of came back that the reality is that there's often folks that are tapped on the shoulder to move up, could have had an interview, but the outcome would've been the same.
Linda:
And that was probably a little too much reality. And it was like, would you have felt better had you gone through the interview if you knew that it was going to come out to the same outcome? And I think at that point, if I had had the interview, I would've had the ability to say, well, I just didn't do as well in the interview portion. Or I wasn't able to react quickly enough. Or I didn't discuss or show my strengths enough. That you can always kind of take something back and say, okay, this is the part that I needed to do better at. And this process just kind of lacked that.
Roxanne Bisby Davis:
And you might have been amazing in the process and it still would've been the same outcome. And I think that's the unfortunate thing. The scenario you described I think is pretty commonplace. Oftentimes, again, we don't know the pathways and the directions that an organization is leading towards, and or what has happened with another individual in a slightly different industry from that perspective. But it sounds to me, because what's done is done in that perspective. Right now it's that place of I think some sweaty palm conversations need to go about. Like that part of like, hey. I keep an elephant over my shoulder. I actually have all my team members do this. We have an elephant, it sits over my shoulder. And when I'm in conversations that I feel like, hey, there's an elephant in the room, let's call it out.
Roxanne Bisby Davis:
And I'll point to it and be like, "Hey, can we talk about the elephant in the room?" And it kind of is lighthearted and it's cute stuffed animal. And it's hard to be upset when you're staring at this sweet thing. But what it has allowed me to do is to institute in a lot of uncomfortable conversations, particularly when it's around emotional aspects and you're trying to forge relationships. It's allowed me to sort of pull in that space. And I always find that just getting it out there and saying like, "I just feel like X, Y, Z. I feel like I'm really struggling with you all as team members. I know how important it is to feel like we have each other's backs and that you all can count on me and I can count on you. And because of this one incident, it feels as if I've sort of been outcasted and that isn't fun for me. I want to do my best. I want to be there. I want to be able to have a relationship with you all."
Roxanne Bisby Davis:
And just sort of put it out on the table because I think the humans around you, we do want to be able to help. And unfortunately in particularly right now coming out of this pandemic and dealing with everything we have over the last several years, people self-regulatory appropriateness on either side, it's waning. Sometimes just our fuses are a little bit shorter or we lean into areas that maybe isn't really in our character, but also we need to provide a lot of grace to individuals and asking for that could probably go a long way.
Celeste Headlee:
Agreed. This is all really good advice, Linda. And conversation is my area of expertise. And I would say that taking things head on and being honest about them, although we fear doing that, it actually disarms people. Sometimes that is the least awkward way to have that conversation. And Roxanne said a really important thing there. She used the word help. And studies show that globally, the one question that almost everybody is already primed to answer in a positive way is can you help me? So if you approach it that way of "Listen, can you help me? Here's my situation. It's difficult for me. Can you help me get through this?" You might be more likely to get a yes.
Linda:
Yeah. I actually, the other day was very close because the person who had sent the email, it's very obvious that there's just this block. And I almost the other day said like, "Hey, we need to sit and talk for a few minutes." But we're entering another… This email came out as we're working towards this next promotion. So I also don't want to do anything to jeopardize that at this point. And I actually just recommended to my boss, I had found a team building organization, and I said to him proactively I think this would be a great activity once this decision is done. Because I think whichever way the decision is done, I believe there's a couple of coworkers that are also going for it. There's going to be some level of dissatisfaction at that point. So we somehow need to work on getting the team together because it's feeling very fractured. But I probably need to do some of this on my own too. And I don't know that I looked at that from that perspective. So that's great advice.
Celeste Headlee:
So Roxanne, in this kind of situation, realistically, are there really effective ways to repair your relationship not just with coworkers, but with supervisors as well, so that Linda can make sure that she's considered fairly for the next promotion she's qualified for?
Roxanne Bisby Davis:
Yeah. I think talking about that sweaty palm conversation, going back to that being humbleness, I think also having the part of acknowledging I didn't feel like I had the clarity that I needed to understand the decision that was made. I think that's going to help you in the long run to really go back and push on that with your team leader. But I think in my experience, having the openness to come in and say, "This was my part in this situation, and this is why I reacted the way that I did," and just being open and having the humility to say, "I could have handled that better," could be really helpful in this space. And I was thinking about the team relationship. There was an individual in my organization whom had wanted to grow and wanted to be a more integral part of the team.
Roxanne Bisby Davis:
And much to yours, wanted to go on a promotion. And was told very honestly, by the team leader, "That's not going to happen because no one on the team really likes you." This person was super abrasive. They had been really just difficult to work with. They complained a lot about different things. And people just didn't like being around them. This particular person took it to heart and ironically, the way they handled it was there was a team event that was coming in. And so they baked a cake and they brought the cake in to say like, "Hey, I'm fun. I'm cool. I do want to be part of the team. I want to be able to be [inaudible 00:24:47] there."
Roxanne Bisby Davis:
Go forward, people now request cakes for their birthdays with certain flavors and things to that. I share that because you'll need to find your unique place in this, Linda, to say authentically how you want to approach this. And if the company and the role itself, the work you do is worth the effort to build on the relationships that you have, then find the unique way that is authentic to you to have those conversations, to be able to acknowledge where you were and where you are now. I think it will take you a long way, but you have to be willing to sort of put it out there and just hit it head on as Celeste talked about.
Celeste Headlee:
I just love that Roxanne keeps suggesting these sort of more lighthearted strategies. When one of my team members was leaving, a highly placed one, and people were feeling a little salty about it, I got her a cake that said in black letters, you're dead to us, which literally put it out on the table so it could be discussed. And it lightened it up just enough to that people felt a psychological safety in having the conversation. And when you can reassure people, it sounds like people are, for whatever reason, afraid that you are going to get angry or emotional. And anytime the word emotional is connected to a woman, I can't help but feel that maybe some of it is gendered. But if that's their fear, you can diffuse that by either making light of it in whatever is your style or just addressing it right off. Listen, I want to have a conversation about it. And I promise you, whatever you say, whatever feedback you have, it's welcome. It's not going to cause anger.
Linda:
Yeah. And I had tried kind of the day that we all met where this email had been, and everybody knew I had seen it. I tried to kind of make light of it. And in my trying to make light of it, it was like the pin drop. It just went silent. And so it has just been completely avoided. Nobody talks about it, and it's just uncomfortable. I mean the person actually figured out that I had seen the email and somewhat apologized saying, "Thought I was sending this to somebody else, not you, but you have to admit you were a bear." And nothing has been talked. Like it was avoided completely after that. So I tried that day, because I had actually talked to my mentor that day prior saying, what am I supposed to do at this point? This is challenging because I feel like I'm now being attacked. And she had kind of just said exactly that like, "Hey, you have a great personality as far as just kind of laughing things off. Just laugh it off. Have it become like, hey, I'm going to become a pain in the about everything. Ha ha ha." But really, it dropped like a lead bullet because again, I think the team has an impression and it very much kind of comes back to I'm a little scared now, and that maybe I'm viewed as abrasive and I maybe have lost all those good qualities that I had by the way that I reacted to this. So that's a little bit of a challenge.
Roxanne Bisby Davis:
Is this the only incident in working with your colleagues in which you feel like you've had an outburst? I mean, it seems like a lot of baggage to hold onto one incident.
Linda:
It's the only like angered issue. I had a coworker get involved in an HR concern and reported me to an ethics board on an issue that was nothing to do with me. And so that also has been challenging because it wasn't discussed with me. It wasn't discussed. The concern wasn't brought to me and the concern wasn't brought to my supervisor. It went directly to our ethics board. And again, I feel like I'm often ridiculed on how straight and narrow I am, that this is the right path and this is what needs to be done. So those two incidents have just definitely fractured my relationship with them. And I'm sure I've pulled back because it hurt me I guess, at the end. It's really hurt. It's hurt me several times. I just have been hurt by this group.
Linda:
Which is kind of horrible because I think we're all really good at what we do. And we're all individual professionals with all like our own lanes that we work in. But it's changed it. And it's heartbreaking because I so don't want to give up because I like everything else about the job. So I'm trying to like make it right. But trying to get there is a bit of a rocky road.
Roxanne Bisby Davis:
And there isn't another role? It sounds like you're in a pretty niche space that there isn't another place within the company you're in to sort of…
Celeste Headlee:
Yeah, another team you could join.
Roxanne Bisby Davis:
Can I move to another team?
Linda:
No, it would be a change where it mixes up what my responsibilities would become. So then it becomes it doesn't have the same mix of being in an office presenting and being with the workers. Like then it becomes either I'm a hundred percent with the workers not directing or I'm at the top level, just directing and not having the interaction that I enjoy so much. Because I like to see when I put programs together or get the feedback. I really like being in the thick of it. Like hey, let me watch this and see how this works. Here's how we can improve it.
Celeste Headlee:
I can hear in you how torn you seem to be and you're in a sticky place. I kind of return back to that question of Roxanne's, which is what keeps you there. And I hear all you're saying about how you like the company overall and yet there's a lot of reparation that needs to be done within your team in order for you to be able to move forward in a productive and healthy way. This isn't probably just one conversation. This is a conversation about how do we create a new environment in which we can all relax and I don't feel that I am unfairly stereotyped as a complainer or a pain in the butt. And you guys feel that you can trust me to react in a healthy way to news about moves within the company. This could be a while for you. This could take a little while. And you said this promotion happened a few years ago?
Linda:
Yeah.
Celeste Headlee:
So it's already been like this for a few years.
Linda:
Yep. COVID assisted in dealing with this.
Celeste Headlee:
Yeah, of course.
Linda:
This was the positive of COVID for me, was that it gave space.
Celeste Headlee:
It gave space, but it also kept you in this limbo for a while because it delayed the reckoning. It has kept you in this sort of area in which you have this low key feeling of discomfort and also betrayal. You seem to have a fair amount of a sense of betrayal as well by your coworkers and your leadership.
Linda:
Yeah. I think that's fair.
Celeste Headlee:
So I'm not sure the delay was ultimately great for your wellbeing.
Linda:
Yeah.
Celeste Headlee:
But here you are. You have to decide whether you are going to take on this work of repairing these relationships perhaps with people who are not fully eager to do so, or you're going to look for a different job. Am I missing something, Roxanne?
Roxanne Bisby Davis:
No, I don't think so. I mean, you want to have a work environment that you feel safe to come into with your colleagues and it does not sound like you have had that. And unless you're willing to make that direct head on conversation with each of the individuals that you are interacting with in this space and just say, "I know that I did not react a way that you all thought was okay. I was trying to deal with it in that moment, but I'd like to get past that, and what does that look like and how can we have that conversation?" And then I just will remind you, there's lots of wonderful companies out there. There are lots of wonderful people that you can work with that can make you feel welcome and valued and respected and heard, and even comforted on your bad days and give you the grace whenever you do get upset about something that isn't held against you. So you do deserve that.
Linda:
Yeah. Listening to this come back to me, I'm going it is an interesting, and it's something I probably have to ponder a whole lot more. Maybe it is just time to look at what other opportunities are out there because there's a lot of effort, I think in trying to get back to the previous spot without the hurt.
Celeste Headlee:
If ever. Because remember, even though you're at work, those are still relationships, just like a relationship with someone else in your life. And I know that you know how hard it is to repair a relationship once trust is broken. And trust was broken for you, between you and your leadership. Trust was broken, it sounds like your coworkers feel as though you broke their trust. And then there was a further breach of trust especially when you saw the email and saw the way people were speaking about you behind your back. So there's multiple layers of betrayals of trust. And that's hard. That is that's hard to fix.
Linda:
Yeah.
Roxanne Bisby Davis:
It's hard in particular because you are the one that will need to do the fixing. And you're the one that has to do the majority of the work, and that's tiring. And if you don't feel like you're getting what you need and disappointed in your team leader throughout this conversation just not providing the clarity and or the support that it sounds like you should have for yourself and as a team because your team leader should really care about how the team is functioning and be proactive in that space. And it doesn't sound like you're getting that in general.
Celeste Headlee:
Yes. There's a failure of leadership here on multiple levels, but there's not that much that you can do about that. So I think as you alluded to, I think this is a moment for some real reflection and to think about what it is that you really want, what's possible, and make your decisions from there.
Linda:
Yes, definitely have been taking some notes and a lot of things to ponder for sure.
Celeste Headlee:
Roxanne, any last bits of advice for Linda as she goes away to mull over all of this with a glass of wine or something else?
Roxanne Bisby Davis:
I wish you best in this. As we've said, hit it face on. And that perspective. And also I've talked about grace and individuals needing to provide grace to others, but provide yourself grace in this situation and have confidence in who you are and the work that you do. And that element of what your responsibility is, and be able to sort of move yourself forward from that direction. I know it's tough. It's tough dealing with emotions and all these plays to it, but at least you are wanting to address it in one way or another.
Celeste Headlee:
Yeah. Just keep in mind that self-compassion is much better for you in terms of resilience and your actual mental state than self-esteem. So show yourself some compassion as you move forward.
Linda:
Great. Well, thank you very much. I appreciate the advice.